Tyson Beckford is on a marketing campaign all his own. The supermodel turned Chippendales skripper is doing everything in his power to ensure women head to the theater TONIGHT to see his film Chocolate City and girl, it is working.
This video of Tyson in a washcloth has been making its rounds on Facebook:
Apparently Tyson posted it on his Snapchat.
Our reaction: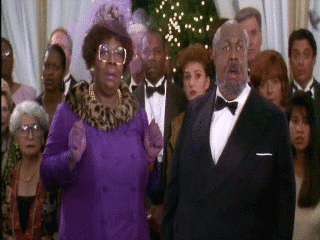 In other Tyson Beckford news, the actor let  Britney Spears walk him on a leash at her Vegas show.
RELATED STORIES:
Lordt, Turn Up The AC! The Official 'Chocolate City' Trailer Is Here! [VIDEO]
Tyson Beckford Gives Mariah A Lap Dance
HOTNESS: Tyson Beckford And Transgender Model Inès-Loan Rau Sizzle In Nude Editorial [PHOTOS]
Good Gawd: Stop What You're Doing & Look At Tyson Beckford In A Washcloth  was originally published on hellobeautiful.com