Drama surrounding Braxton Family Values hit an all-time high when four out of the five sisters refused to film while demanding new contracts with higher pay. Phaedra Parks, who recently joined the family-orientated show, stopped by Bossip On WE tv to open up about her addition to the series and respond to Tamar, who had lots to shade say about it.
"I understand both sides of it," Parks said of the tension between Traci and the rest of her sisters. "I told Traci Blood is thicker than water.'"
Tamar threw massive shots at Phaedra on Instagram when she posted a video clip calling Phaedra a Braxton wannabe. "Phaedra Braxton's not a Braxton?" she teased. "Let's do a toast to the Braxton wannabes. To Phaedra Braxton."
Phaedra's also known for her shade throwing skills. She reached into her Louis bag to pull out an old southern saying to get Tamar together. "Wolves howl at the moon because the moon job is to shine. It don't howl back."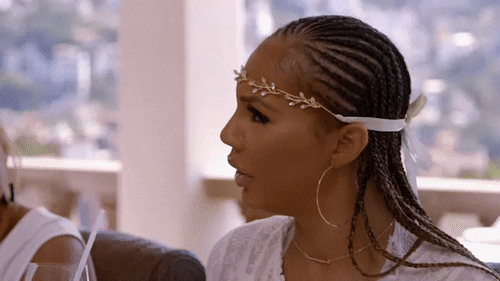 Phaedra is no stranger to reality TV drama and left RHOA for that very reason. Parks revealed she and Porsha Williams are on the mends.
"We never had an issue," she explained. While their frick and frack friendship isn't exactly what it used to be, Phaedra said, "We're cool. We do communicate. We're obviously cordial."
As for the rest of the cast…not so much. "I don't miss anyone," she said. "I live with no regrets. It was a great eight years but all good things must come to an end."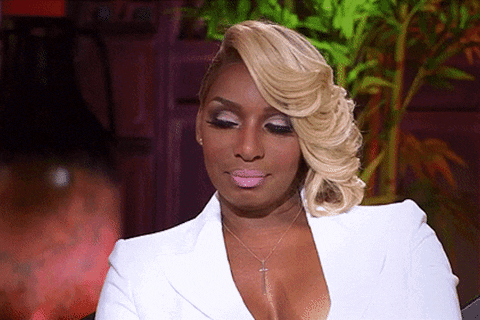 Catch Bossip On WE TV every Thursday at 10pm on WE TV.
RELATED STORIES:
Phaedra Parks Talks Dating And Divorce
Tamar Braxton & K. Michelle Reignite Their Feud
Phaedra Parks Claps Back At Tamar Braxton On 'Bossip On WE tv': 'Wolves Howl At The Moon'  was originally published on hellobeautiful.com